Cabinet Office minister casts doubt on whether Sue Gray followed proper process over job with Starmer
The Cabinet Office minister Jeremy Quin says it is unprecedented for a serving permanent secretary to resign to take up a job with the leader of the opposition. The Cabinet Office is investigating, he says.
He says the civil service code requires civil servants to be impartial, so they can retain the confidence of ministers.
He says, for senior civil servants, the Advisory Committee on Business Appointments gives advice on what jobs they can accept. Acoba is meant to provide advice before a job is accepted. He says Acoba has not received a request for advice yet.
He says civil servants must declare outside interests.
And he says they are meant to get permission for contacts with the opposition.
UPDATE: Quin said:
The house will recognise that this is an exceptional situation. It is unprecedented for a serving permanent secretary to resign to seek to take up a senior position working for the leader of the opposition.

As honourable members will expect, the Cabinet Office is looking into the circumstances leading up to Sue Gray's resignation in order to update the relevant civil service leadership and ministers of the facts.

Subsequent to that I will update the House appropriately …

The business appointment rules form part of civil servants' contract of employment. The rules state that approval must be obtained prior to a job offer being announced.

The Cabinet Office has not as yet been informed that the relevant notification to Acoba has been made.
Key events
That's all for today – here is a round-up of today's news as Sir Keir Starmer's appointment of Sue Gray as his chief of staff continues to attract criticism from Conservative MPs.
The Cabinet Office minister Jeremy Quin has said it is unprecedented for a serving permanent secretary to resign to take up a job with the leader of the opposition. The Cabinet Office is investigating, he says.

Jacob Rees-Mogg, the former business secretary, told the House of Commons that he believe it "smashes to pieces" the idea of an independent civil service.

Starmer refused to say exactly when he first contacted Sue Gray about her becoming his chief of staff – but said that the approach was "recent", and after his previous chief of staff left last October.

Hospital consultants in England will be balloted on strike action over pay, the British Medical Association, the doctors' union, has announced. The BMA will ballot consultants on a potential strike in the spring, PA Media reports.

Rachel Johnson, sister of former prime minister Boris, says that she believes their father, Stanley, deserves an honour – amid rumours that he will get a knighthood in her brother's resignation honours list.

At the No 10 lobby briefing Rishi Sunak's spokesperson described reports that Stanley Johnson is due to get a knighthood in Boris' honours list as "speculative", not denying them, and refuses to accept that the honours system isn't fit for purpose.

Sunak's spokesperson has declined to say when he expects to honour his pledge to "stop the boats" in response to asylum seekers arriving on the shores of southern England from France in small crafts.

Bertie Ahern, the former taoiseach (Irish PM), has said it is "reasonable" for the DUP to take a few weeks to decide whether or not it will support the deal with the EU on the Northern Ireland protocol.
Thanks for following along. I leave you with tonight's story that Conservative MPs are launching a bid attempting to stop Sue Gray's appointment as Keir Starmer's chief of staff.
Staff at the Care Quality Commission (CQC), the regulator for hospitals, care homes, GPs and dentists across England, have voted to take strike action over pay, says their union Unison today.
More than 700 workers took part in a ballot by Unison, including those in the organisation's health and social care teams and call centres, along with clerical staff and data analysts.
The regulator holds responsibility over health and social care bodies across England including GP practices, dental surgeries, hospitals and care homes.
Unison national officer Matthew Egan said: "CQC staff have had to put up with their pay rising at a much lower rate than inflation for more than a decade."
Last December CQC staff were given a pay increase of between 2.75% and 3.5%. The employees also received a one-off payment of either £100 or £150, depending on their grade.
Education minister Claire Coutinho has said the government knows that parents have "lost trust" in the special education needs system for children.
In a statement on the government's improvement plan for special educational needs she told the Commons it was important children could access the support they need to "make the most of their lives".
She told MPs: "For those with special educational needs and disabilities there are many schools and councils doing a brilliant job … however, too often our children and young people do not get the support they need and their parents have lost trust in the system.
"Our mission is threefold. First we want every child and young person to enjoy their childhood and feel well-prepared for their next step.
"Second, we know that the system has lost the confidence of parents and carers. We need to regain that trust by improving the support that is ordinarily available.
"Finally, we've increased the high needs budget by over 50% in the past four years – we now need to make sure that funding is being well spent."
Coutinho said the government will introduce standards and practice guides, those who require specialist provision will "get prompt access to the support they need within a less adversarial system", and 33 new special free schools will be built.
The shadow education secretary, Bridget Phillipson, criticised the proposals for not being urgent enough. She said that "much of the substance in this plan will not even come into effect until 2025 or even 2026. At best six years after the review was announced.
"New national standards, new special school places, new standardised digital education health and care plans – none of this coming online until a further 300,000 children with Send have left secondary school."
Stanley Johnson deserves an honour, regardless of my brother being PM, says Rachel Johnson,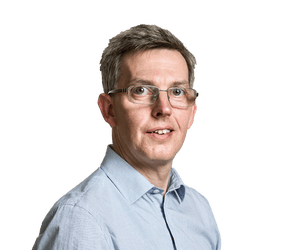 Andrew Sparrow
Rachel Johnson, the journalist and sister of Boris, has said their father Stanley deserves an honour. In an interview for the News Agents podcast, asked about reports that Stanley is being lined up for a knighthood in her brother's resignation honours list, she replied:
If my brother hadn't been prime minister, I think my father could have been in line for some sort of recognition in his own right. He's done much more for the Tory party and the environment than dozens of people who have been given gongs at this point.

People can draw their own conclusions, please don't ask me to, as it were, sit in judgment on it. Because it literally is too close. You're talking about my brother and my father. That is a decision that my brother has made with regards my father or not.
That is all from me for tonight. My colleague Harry Taylor is taking over now.
Urgent question on Sue Gray leaving civil service to work for Starmer – snap verdict
It is not much fun being a Conservative MP at the moment – the party is still 20 points behind in the polls, according to the latest figures – but for about 70 minutes it must have felt like bliss for them in the House of Commons. They have had good days before under Rishi Sunak. But to actually have the upper hand over Labour on an issue of probity – that may not have happened for some years.
Jeremy Quin, the Cabinet Office minister, used his opening statement to set out the obligations on civil servants like Sue Gray, and it seems clear that the rule about getting clearance from the Advisory Committee on Business Appointments (Acoba) before announcing a job like this has not been met. (See 3.39pm.) Gray was also meant to get clearance before having contact with a senior figure from the opposition. She is the one who seems to have broken the rules, not Keir Starmer, but Labour was clearly on the defensive, and mostly it turned into a "clobber Starmer" session.
That said, there was some absurd overstatement. The country is not facing a "constitutional crisis", as the Tory MP Peter Bone claimed. (See 4.21pm.) If Gray had just quietly quit her job, waited a few weeks, contacted Acoba and then made the announcement, it would have been much harder for anyone to object. As Alex Cunningham pointed out, there would be precedent for that. (See 4.15pm.) Another Labour MP, Barry Sheerman, said he been told by a Tory MP that the outrage was orchestrated. (See 4.03pm.) That sounded right.
But the failure of Labour to explain when Gray was first approached gave the Tory critique a considerable boost, and it remains unclear why the opposition has not been able to provide a credible answer. One theory was that it actually suited Labour to keep this row going because, when it was a story about Boris Johnson supposedly being "framed" for Partygate, it helped Labour. A UQ on this would have reminded anyone paying attention a) why they disliked the former PM so much and b) that some Tory MPs are unhinged. But it ended up as a UQ about Starmer instead, and it did leave the impression that Labour has something to hide.
Kieran Mullan (Con) says trust is broken. He suggests it is time to consider legislation to stop this happening again.
Quin says this is not about Sue Gray. She is a civil servant who has worked hard for decades. He says the problem is what Keir Starmer did. This may have been inadvertent, he suggests. But he says Starmer can now clear this up by saying when he approached Gray.
The UQ is now over.
Paul Bristow (Con) says this looks farcical to the public. He calls for a full disclosure of meetings and conversations.
Quin says it is a "tragedy" that the hard work of a civil servant has been called into question. He says Labour could clear this up by publishing details of the contacts.
Brendan Clarke-Smith (Con) quotes from what Vernon Bogdanor, an academic and constitutional expert, said about this in an article for the Telegraph. Bogdanor said:
The issue is important, since, if the approach [by Labour to Sue Gray] was made before publication [of the Partygate report], the hope of future employment might – even if only subconsciously – have influenced its content. So it would not be possible any longer to regard Sue Gray as an impartial investigator.
Quin says Bogdanor raises interesting questions.
(This morning Keir Starmer said the approach to Sue Gray came some time after the Partygate report was published. See 10.39am.)
Marco Longhi (Con) says any reasonable person would question the impartiality of Sue Gray before she announced her departure.
Quin says that is a fair question. Labour should say when they started talking to her, he says. It may have been a short period, or a long period, he says.
Quin says there is a process for civil servants moving into the political world. It is just important the rules are followed, he says.
Craig Mackinlay (Con) asks: "Does this smell right?"
Quin says the government is trying to find out exactly what happened.
Craig Whittaker (Con) says if a process looks and smells like a "rotting, stinking fish", it probably is one.
UPDATE: Whittaker said:
If the process looks like a rotting stinking fish, if it smells like a rotting stinking fish, and it tastes like a rotting stinking fish, chances are it's a rotting stinking fish.
Marcus Fysh (Con) says during the Brexit negotiations he saw Sue Gray discuss with an adviser how to exclude solutions other than high alignment as a solution to the Northern Ireland issue. A month later the original protocol was published.
Sir Lindsay Hoyle, the speaker, interrupts Fysh, saying he is going on too long.
Lee Anderson (Con) says this episode has cast "a dark stain on democracy". He says Labour should explain what happened.
Peter Bone (Con) claims the Commons has been plunged into a "constitutional crisis". Ministers need to be able to speak to civil servants without fearing their information will be misused. He says Keir Starmer is to blame.
Quin agrees with this.
Nigel Evans (Con) says he had a good relationship with Sue Gray when he was a Cabinet Office minister. He says this appointment puts all civil servants in a difficult position, in terms of trust and impartiality.
Quin agrees. He says it is "all the more shocking" that a "fast and loose" approach has been taken to the rules.
Simon Clarke (Con) says Sue Gray has not just policy knowledge, but knowledge about minister's personal interests. Will the government amend senior civil servants' contracts to stop this happening again.
Quin says there is work under way at the moment that might address this point.
Alex Cunningham (Lab) says there is precedent for this. James Sassoon left the Treasury as a senior civil servant and started working for George Osborne when he was shadow chancellor three weeks later. Sassoon subsequently became a Tory peer.
Quin says he cannot remember that. But he says there is no precedent for anyone as senior as Sue Gray moving like this.
Jonathan Gullis (Con) says Keir Starmer talks about integrity, openness and honesty. So why can't he tell us "who, where, when and why?"
Quin says those are good questions.