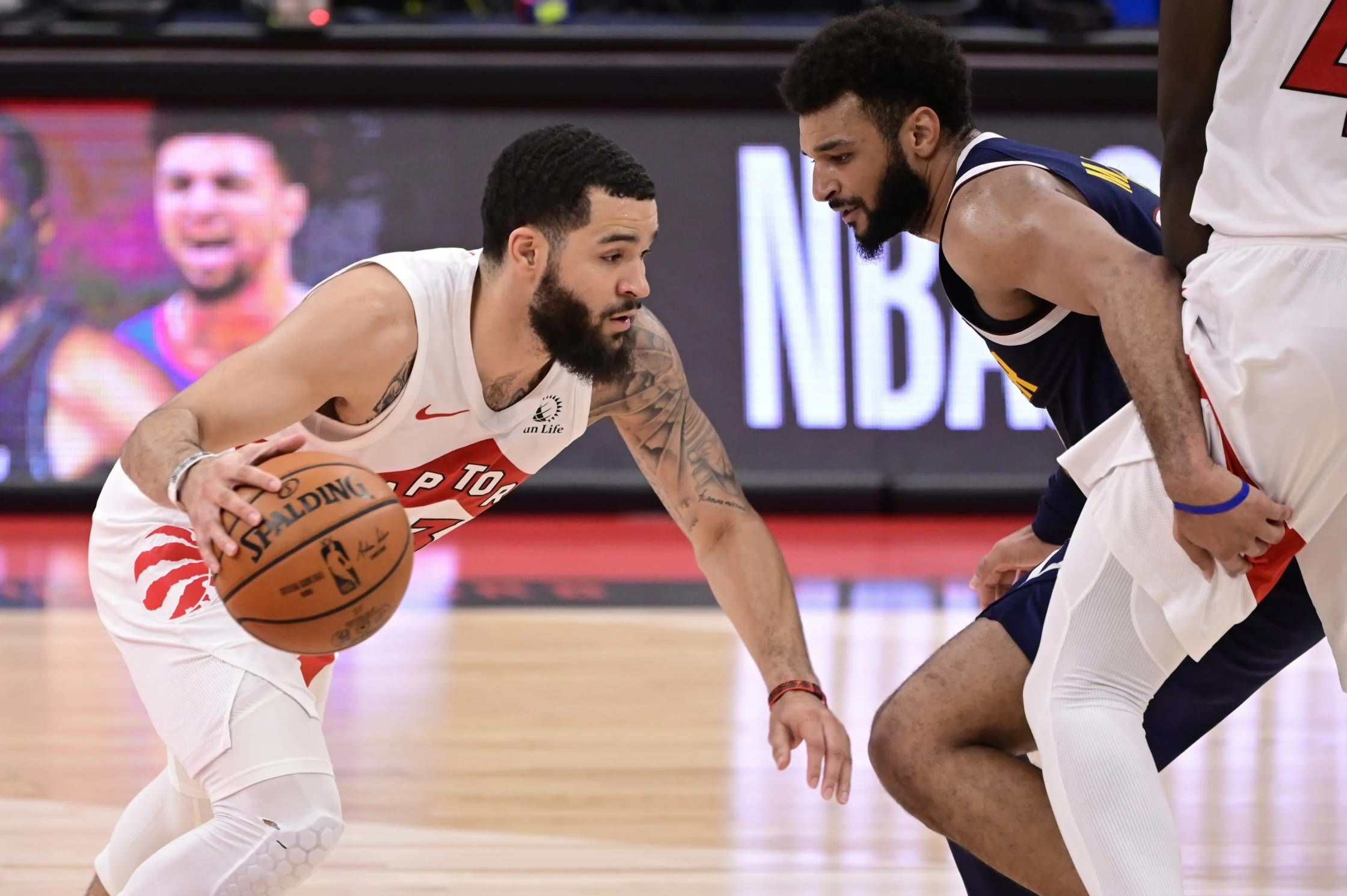 The NBA saga is heading into its last stages and this is crunch time in the league. Each game holds more value from here, especially for teams that are on the border of the Playoffs or the Play-in scene and a losing streak or a winning streak here can be a big morale booster to finish the season on a high. However, some teams have been on a high throughout the season. One of those teams, the Denver Nuggets is going to take on the Toronto Raptors.
Denver Nuggets
The Nuggets come into this game after defeating the Grizzlies 113:97 as Michael Porter Jr. lit up for 26 points. This was Nuggets' third straight win and they have won seven out of the last eight games in an extended window, they have 11 wins in 14 games. This is nothing out-of-the-ordinary for the Nuggets which has stacked 45 wins and just 19 losses. They are 99% likely to finish at the top of the West and this makes them the title contenders. They have the most balanced attack and the methodical demeanor of Jokic makes for calculated plays for the squad. The return of Michael Porter Jr. and Jamal Murray has given outside and inside balance, something which was lacking last season. Plus having Porter Jr. also impacts the defensive end and he can act as the cushion for other players with his multi-faceted defensive game.
Toronto Raptors
The Raptors dive into the game after a grinding 116:109 win against the Wizards in Overtime on the heels of a 26 points outing by Gary Trent Jr. The Raptors have split their last four games and have compiled nine wins in their last 12 games which have propelled them to 32 wins and 33 losses. They are in the ninth seed and there is a high chance that they can end up in the Play-in tournament. Their earlier play was not up-to-the-mark which has held their progress. These are desperate time for the Raptors which are looking to close out on a big note to enter in the Play-in with a higher seed, and the seventh seed is within their sights. 
Expert Betting Tips
The Nuggets are in regal form and it will take some special showing to unseat them from their throne. The Raptors have improved but they need significant improvements in a lot of areas. Therefore, I side with the Nuggets here to win big and predict a scoreline of 119:107 win in their favor.