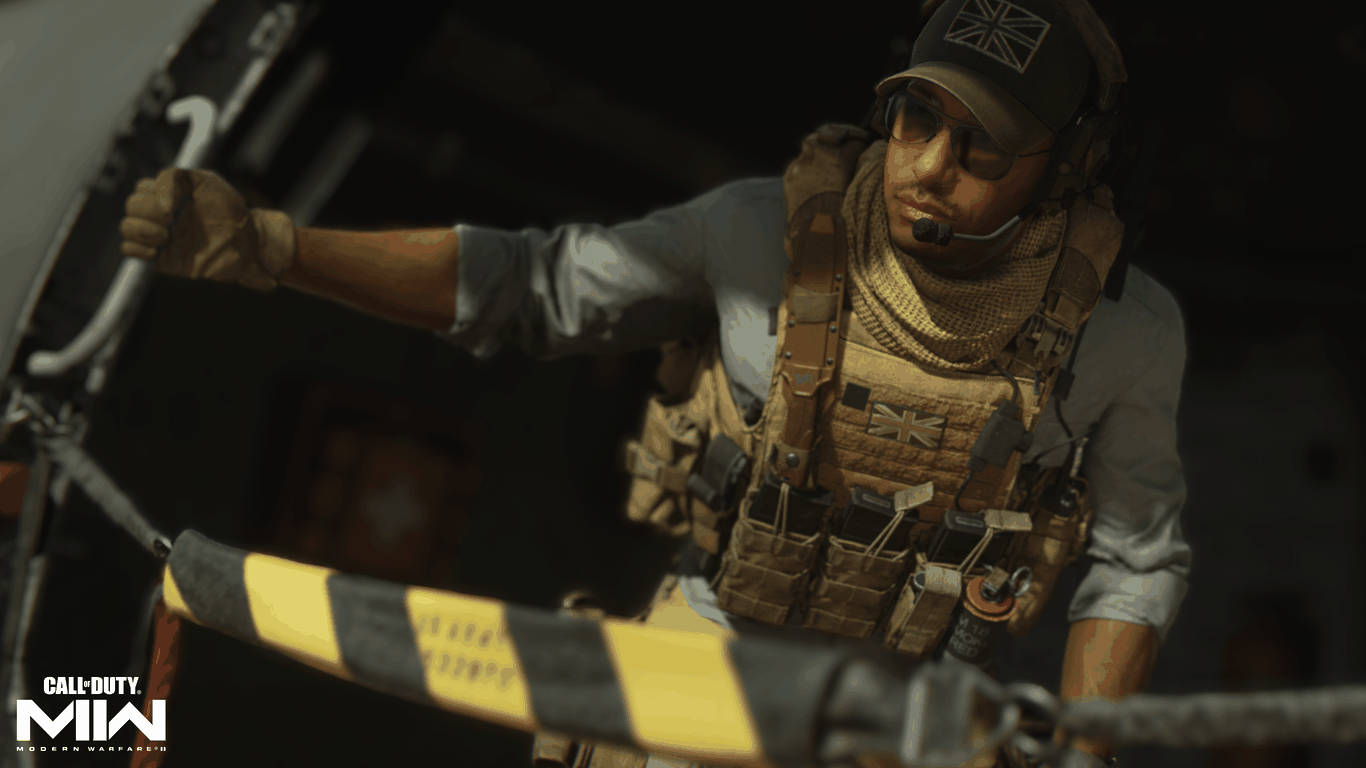 Call of Duty: Modern Warfare 2. Screenshot: Activision Blizzard
Microsoft says the U.K. regulator that might block its Activision Blizzard acquisition has significantly overcounted the potential impact of making the Call of Duty franchise exclusive to Xbox and PC, the tech giant first tells Axios.
Why it matters: The U.K.'s Competition & Markets Authority (CMA) has repeatedly expressed skepticism about the deal, in part because of the number of people it believes would abandon Sony PlayStation for Xbox.
Driving the news: A YouGov survey commissioned by Microsoft in January found that just 3% of all PlayStation users would switch to buying an Xbox if Microsoft pulled Call of Duty from PlayStation, according to a copy of the study shared by Microsoft with Axios.
The CMA's own survey, conducted by DJS Research in December, estimates that 15% of avid Call of Duty PlayStation players (playing at least 10 hours or spending at least $100 on the series in the past year) would switch to Xbox.
The CMA's own figure for all PlayStation owners who'd leave for Xbox is redacted from the public version of its recently released provisional findings, though is cited as proof that "PlayStation is likely to lose a significant share."
Microsoft's survey found that 10.5% of CoD gamers who ranked the franchise as one of their two favorites would have switched consoles.
Be smart: Microsoft has repeatedly denied it would take Call of Duty away from PlayStation or offer it in an inferior state, but the CMA says evidence, including its survey, show Microsoft is incentivized to do so.
The CMA's theory is that Microsoft would weigh lost sales of the game on PlayStation against gains in Xbox sales, subscription sales, and other business metrics, then take CoD exclusive.
What they're saying: "As we have said all along: it makes zero business sense to take Call of Duty off of PlayStation," Rima Alaily, the corporate vice president of Microsoft's Competition Law Group, tells Axios.
She said YouGov's finding of 3% of PlayStation players switching to Xbox was "too small to hurt Sony's ability to compete and too small to make a withholding strategy profitable for Xbox."
Between the lines: The conflicting Microsoft and CMA surveys are similar, though not identical.
The U.K.'s survey found that a hypothetical loss of Call of Duty to Xbox and PC would send 9% of avid Call of Duty PlayStation players to buy a PC, for a total of 24% switching from PlayStation to another platform.
Microsoft's survey, was focused on console switching. The only responses it gathered regarding PlayStation fans switching to PC were obtained through write-ins.
What's next: The CMA has until April 26 to make its final ruling on the Activision deal, a day after a decision on it is expected from the European Union's own antitrust regulator.
The CMA is currently collecting responses to its provisional findings from involved parties, including proposals for remedies that would address its concerns.
Microsoft included the YouGov poll results in its response, which has not yet been made public.
Sign up for the Axios Gaming newsletter here.