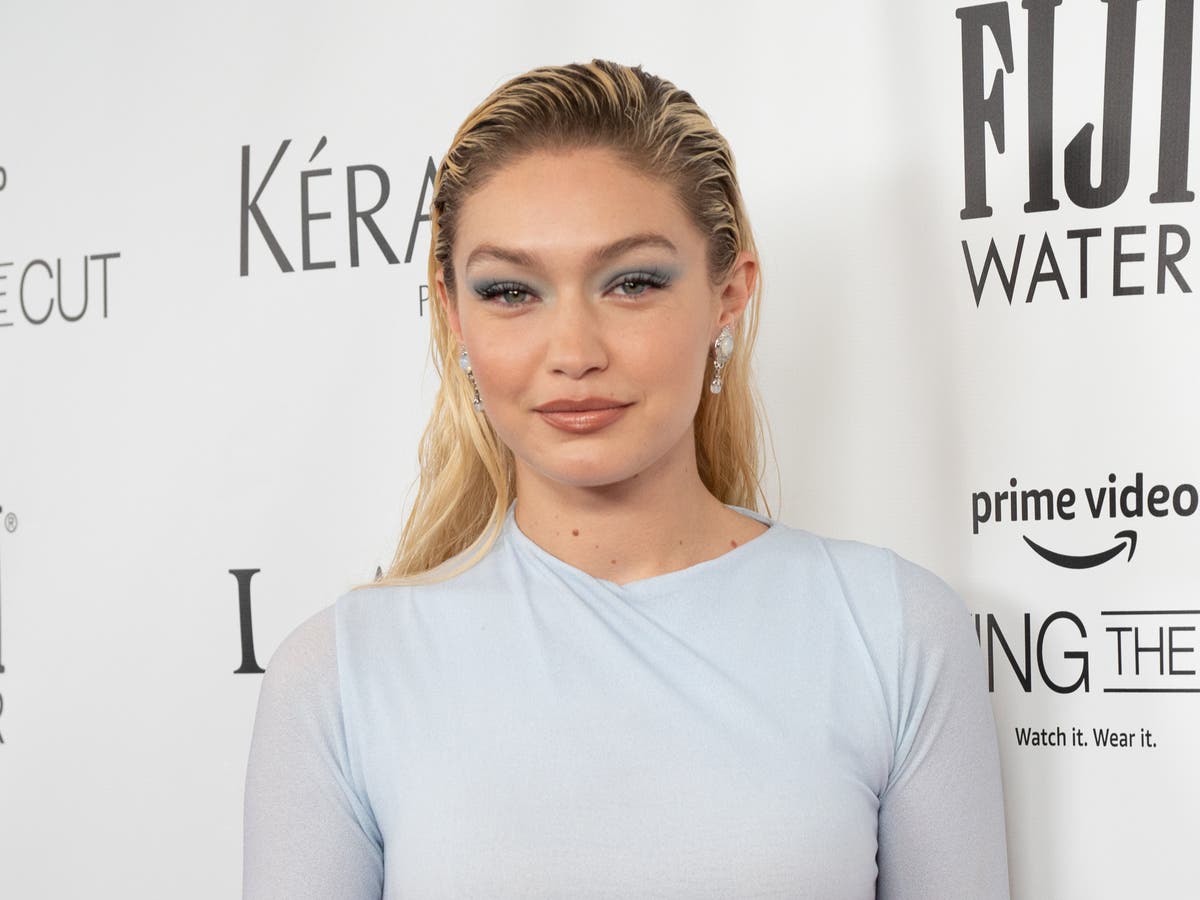 Gigi Hadid has admitted that she's a "nepotism baby" despite working hard for her career success in modelling.
The 27-year-old supermodel, who is the daughter of model Yolanda Hadid and property developer Mohamed Hadid, recently told The Sunday Times how she acknowledges her "privilege" in the fashion industry.
"Technically I'm a nepotism baby," Hadid said in an interview with The Times on 5 March. A nepotism baby – or now colloquially known as "nepo baby" – is a child of famous or successful parents whose connections have possibly given them an advantage in their careers over those without familial connections.
Although the Next In Fashion co-host described herself as a "nepotism baby," Hadid still acknowledged that her "parents came from very little" before launching their own successful careers.
Her mother, Yolanda Hadid, is a Dutch model who joined the cast of The Real Housewives of Beverly Hills from 2012 to 2016, while her father is Palestinian-born real estate developer. The former couple were married from 1994 to 2000, and are also parents to models Bella Hadid and Anwar Hadid.
"I've always acknowledged that I come from privilege," Hadid continued. "My parents told me, 'Just because you have parents who were successful, it doesn't mean that you shouldn't walk into the job being as nice and as hard-working as you can be.'"
The mother-of-one also spoke about how she felt pressure to conform to societal expectations of beauty in the early stages of her modelling career, admitting that she was "very routined" to keep herself looking a certain way.
"When I started out I was a heavily trained volleyball player and I had a certain body type from that," Hadid explained. "At that time fashion hadn't started to get into a more inclusive body-image conversation."
She continued: "I was probably harder on my body than I should have been. I wasn't starving myself but I was very routined. Since then I've got into this idea of body neutrality."
The model, who hass starred on 35 international covers of Vogue, went on to say that although she loves her body "for what it has done", she is still "not obsessed" with how she looks.
"I don't think I'm the prettiest person in the world," she said. "Some Botox could probably help but I'm not so obsessed with caring that I want to do anything about it."
Gigi Hadid, who welcomed daughter Khai with ex-boyfriend Zayn Malik in 2020, landed her first modelling gig at the age of two with Guess. In 2013, Hadid signed to IMG Models and made her runway debut at New York Fashion Week the following year. Since then, she has walked for designers Versace, Chanel, Marc Jacobs, Miu Miu, and Balmain, and starred in ad campaigns for Valentino, Moschino, Versace, and Fendi.