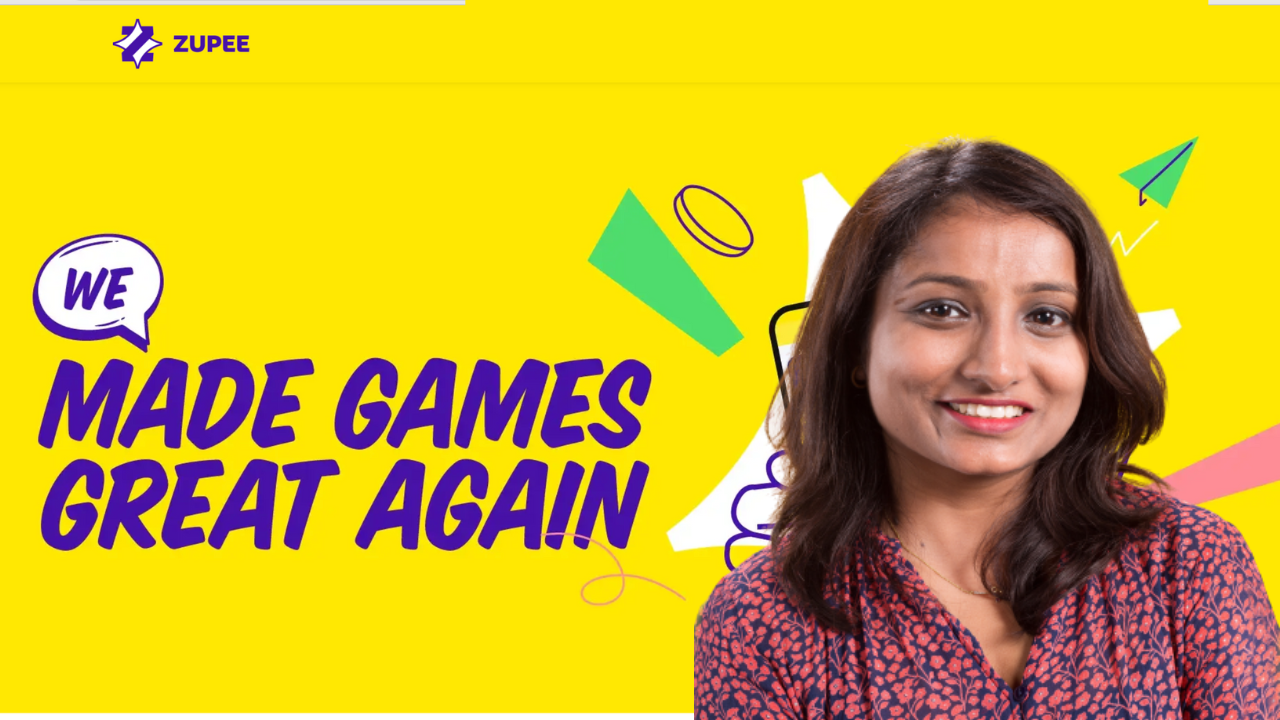 How is Zupee integrating technology into its user experience?
We are building highly scalable, optimised and unhackable gaming experiences using state-of-the-art technology at our disposal. With a team of around 100+ engineers, Zupee takes great pride in building high throughput real-time games together with a plug-and-play platform that can support over 100K concurrent games. Zupee games are completely backend a.k.a server controlled, an extremely critical requirement for building real money games and maintaining customer trust. We have also built a game analysis engine, collusion detection model and fraud detection model to enable a better user experience. We also test our games on very slow network conditions, with entry-level smartphones to make sure every user gets the best possible experience.
Zupee has deployed talent in animation, design, coding, and data science amongst other areas. When it comes to innovating, developing and managing games for a large audience, Zupee has been a tech powerhouse.
What are the top trends witnessed in the Online Gaming Industry and potential opportunities?
Gaming is no longer just a hobby; it has evolved into a thriving industry that contributes significantly to the national economy. The growing popularity of online gaming is encouraging young people to pursue it as a career. By utilising current technologies such as game design, programming, and machine learning, these games can be recreated online with a greater emphasis on skill quotient around gameplay. More people will see the gaming industry as a lucrative career path in 2023. In 2023, factors such as the national rollout of 5G, the intervention of AR/VR, and the use of
Blockchain
to further enhance the consumer experience, and fair play will be critical in online gaming.
How do you ensure fair play? Are there some responsible measures at the engineering level that Zupee has taken while keeping consumers at the forefront?
At an engineering level, we have certified our random number generation logic by
Itech Labs
– a UK-based global certification agency. The same logic is used for generating dice values and shuffling logic for all of the games. We take all responsible measures to ensure player protection, including
RNG
certification, no bots play, and payment protection, among other things. We are also heavily invested in customer data security and the development of machine-learning models to detect and penalise fraudsters. Furthermore, we have increased transparency by adding layers of permissions, such as obtaining players' consent for personal information like phone number, email ID, name, location and so on at the registration stage. Only users over the age of 18 are permitted to play and rules are explained before each game to aid player education and to ensure fair play.
How 5G will revolutionise the online gaming sector?
The introduction of 5G will significantly advance the internet's casual gaming sector. With 5G, download rates will increase as internet speed increases, making the experience more fluid. It is especially important for users who participate in skill-based online gaming because it allows for a smoother and faster user experience. Cloud gaming will benefit from the addition of 5G as well, as this type of game requires a fast, reliable, and low-latency network to function properly. As previously stated, the server strives to transmit the result as soon as possible after processing the user's control inputs. As a result, it all comes down to how quickly the client application can process user inputs without experiencing significant latency, as even a minor delay can cause a bad user experience.
How is technology shaping the gaming industry?
Technology has always played an important role in gaming, with new hardware and software releases constantly pushing the boundaries of what's possible.
The rise of mobile gaming is another major trend in both technology and gaming. With the introduction of powerful smartphones and tablets, mobile gaming has grown in popularity, particularly among emerging markets like India. And, as mobile devices become more powerful, we can only expect mobile gaming to grow in popularity.
We can also talk about graphics which are one of the core building blocks of any game. Because of advancements in GPUs and other rendering technology, games can now render incredibly realistic environments and characters. Virtual reality (VR) and augmented reality (AR) are the most recent gaming technologies. The rise of virtual reality is one of the most significant trends in gaming right now.
Any advanced technologies Zupee investing in?
We like to look at Zupee as a technology-backed gaming company, where we map consumer behaviour and neuroscience with our product offerings.
At Zupee, our vision is to bring moments of joy into our users' daily lives by using technology as a tool, and we offer a product portfolio of casual and board games that provide meaningful entertainment supported by technology.
As a tech-first company, Zupee has always been the first in ideating and implementing the latest technology on the market. We are looking to inculcate more use cases for machine learning and artificial intelligence in our product, utilising the crypto algorithms to create fair play games. We are also looking at cloud computing, serverless technologies and 3D game designing. Zupee will continue to experiment and innovate on the technologies to raise the bar of user experience and real-money game designing.