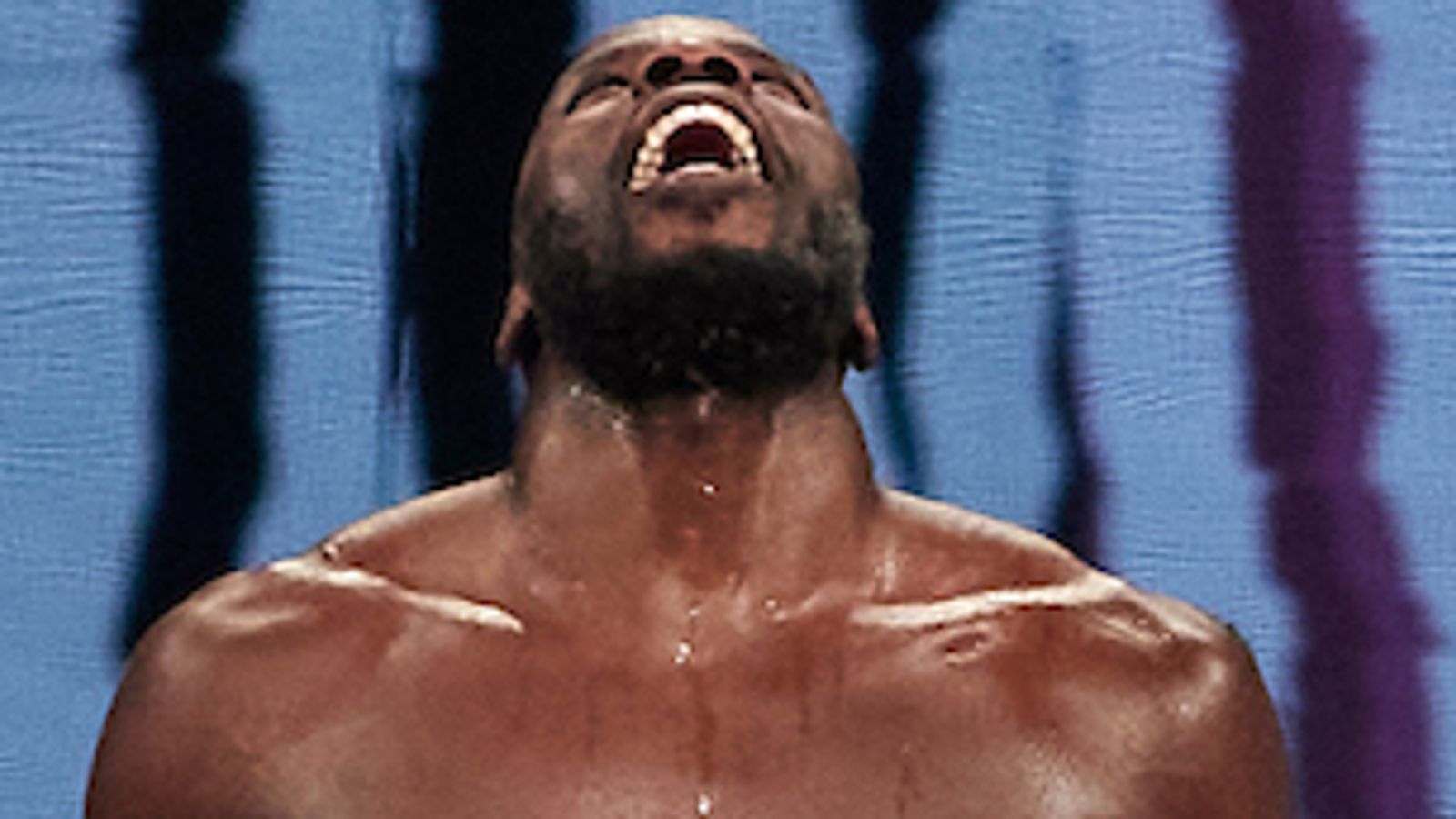 Lawrence Okolie intends to enter a new era in his career and develop an "unbeatable aura" as he progresses through the sport.
Okolie is already the WBO cruiserweight champion but has joined new trainer SugarHill Steward and is working with him in Florida ahead of his mandatory title defence against David Light on March 25, live on Sky Sports.
Steward trains other British stars like WBC heavyweight champion Tyson Fury and Olympic silver medallist Ben Whittaker. The nephew of the late, great Emanuel Steward, SugarHill keeps the lineage of the famous Kronk gym alive.
WBO cruiserweight champion Lawrence Okolie is set to return after nearly a year out of boxing, the heavy puncher from Hackney will defend his WBO cruiserweight title live on Sky Sports

Okolie expects to develop even further training in that new environment.
"His thing is not trying to punch harder, it's setting everything up. So two or three steps before you land a big hook or a big right hand," the WBO champion told Sky Sports. "You have to do X, Y, Z and then the shot will be open.
"Some moves I kind of already do naturally but if I understand why and my actions that cause a reaction that causes the KO.
"I just need to relax in the ring and think my way through it.
"I'm progressing," he continued. "There's vision of how I want to box.
"Right now I'm solid. Good at keeping the distance and punching hard. When someone gets inside I'm good at smothering. That's okay. I've become world champion, British, Commonwealth and European, that's cool but what about every time someone's boxing me they know they're going to get knocked out. Every time they know 'I'm barely going to land'.
"Right now people look at me and think, 'Maybe, maybe I can [win].' I want to be how it was back in the day with [Gennadiy] Golovkin, that unbeatable aura that people have. I want to create that and I want to maintain it."
Undefeated challenger David Light will be the first test case for Okolie and the fighter from Hackney is determined to make a statement.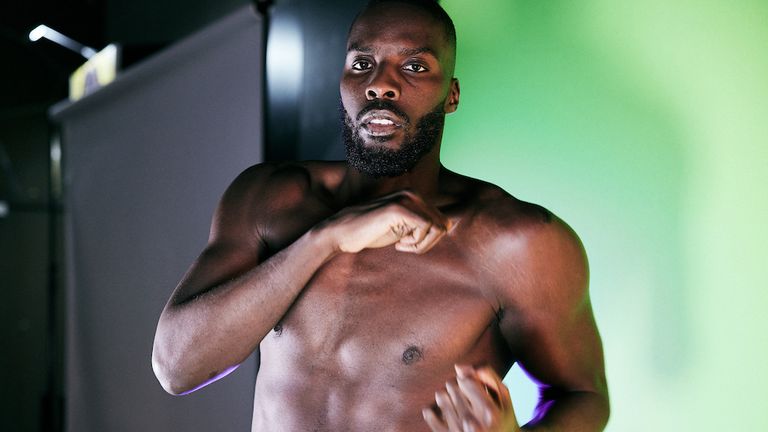 "He's going to be dangerous, he's going to be fit, he's going to be fast, he's going to know how to box, how to be in range, or how to avoid certain shots," Okolie said.
"He's beaten 20 men, so he's good, let's be honest. But my aim is to make someone good look average.
"I'll definitely be boxing clever and I'll definitely be getting the KO," he added. "I'm going to go out there, I'm going to perform, put on a clinic. I'm not going to rush a KO, I'm just going to put on a boxing clinic and the KO should come."
If he does deliver there will be a host of tempting opportunities ahead of him. A defence against London rival Richard Riakporhe would be among them.
Okolie and Riakporhe had a notorious run in at the premiere of Creed III. "It was good to see him up close and personal with the intent of punching me," Okolie said. "That gave me a lot to work with."
Richard Riakporhe says he's better in every department than WBC champion Badou Jack and also discusses British rivals Lawrence Okolie and Chris Billam-Smith

He wants to see determination from Riakporhe to make that fight happen and to make it exciting when it does.
"Only one of us is a world champion, only one of us has done what I've done," Okolie said. "If you're going to try and fight me, make it interesting.
"In all honesty, it's much more of a risk to me than it is to any of them. I've got a world title, I've had to work hard to get in that position. These guys are getting handed a huge payday, a big domestic rivalry and an opportunity for a world title. What do I get? Another name on my list. Nothing. I'm risking a lot with not really much to gain but I enjoy it. I enjoy boxing, I enjoy the thrill of it."
He continued: "Every cruiserweight in Britain right now should sit at home and thank their stars that I'm around.
"Richard was pro before me, doing not much, had opportunities, whatever. These guys kept seeing Lawrence winning. So I won the British title off a British champion who was top 10 ranked in the world in Matty Askin. I had domestic dust ups.
"They all started thinking, 'Maybe I can risk it, maybe, just maybe.' I won the European against an undefeated fighter that no one else calls out, that no one else wants to fight. I won the world title, I defend it. Now these guys are thinking. 'I can do it.' I'm their main motivation."
Lawrence Okolie delivered a vicious right hand down the middle which Krzysztof Głowacki could not get up from as he became a new world champion


For the 6ft 5ins, power-punching Okolie moving up to heavyweight will be a very realistic option too.
"It could be any day," he said. "I could move up the next fight.
"No heavyweight would be afraid to fight me because they know that I've weighed in at 200lbs and they're weighing 250. They're going to think, 'He's a smaller guy. He's going to be fast or whatever, but he's not going to be as powerful as this next guy.' So they're going to have a go. When I say I want fights, it's going to happen.
"I'm a professional, I make the weight well. But also let's be honest these heavyweights are having some amazing fights."
Lawrence Okolie fights David Light on March 25 live on Sky Sports. Watch Sky Sports via NOW