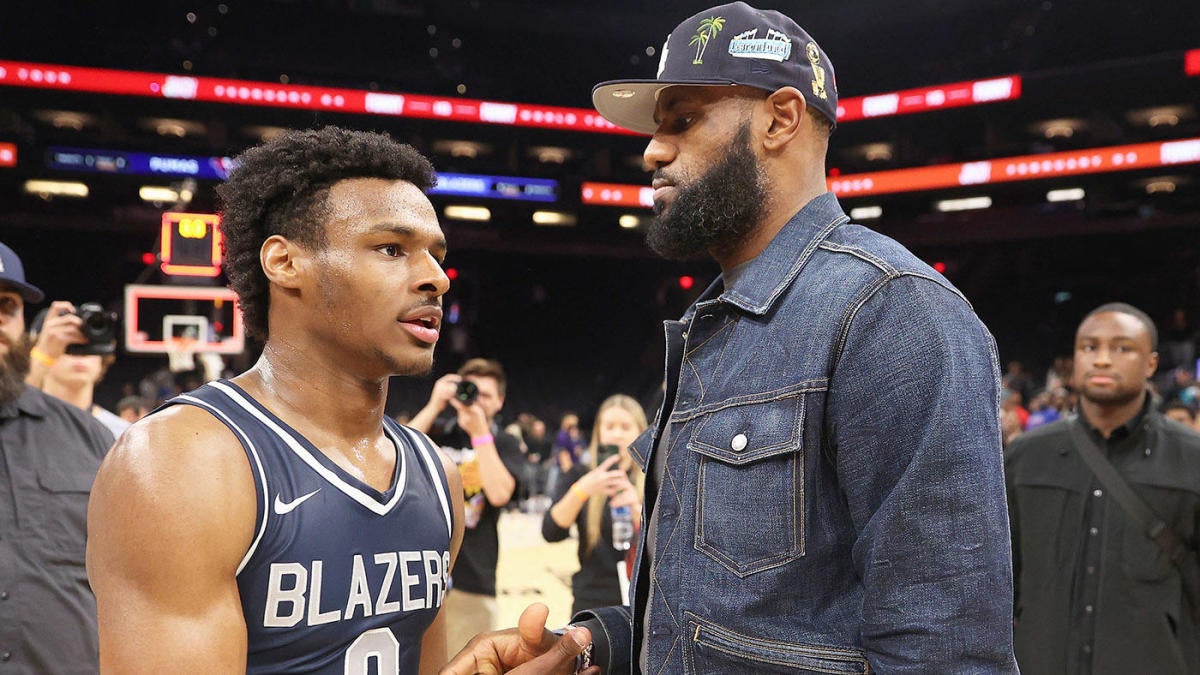 LeBron James is about basketball 24/7. You'd have to be to have the success he's had in the NBA, so as he recovers from a foot injury that has kept him out of the last four Los Angeles Lakers games, he has spent his time like the rest of us basketball diehards have: by watching League Pass. On Monday, he made it known on Twitter that he was watching games, and either he wasn't all that impressed with what he saw, or he has a ton of confidence in his 18-year-old son. Or both.
"Man Bronny definitely better than some of these cats I've been watching on league pass today," James tweeted. "S*** lightweight hilarious." He followed that last sentence with four laughing emojis.
Obviously, James doesn't mean to be taken especially seriously here, but we're compelled to wonder … who are the lightweights he is referring to? Here are a few guesses:
Grant Williams. The young forward had two chances to win his Boston Celtics their game against the Cleveland Cavaliers at the free-throw line Monday, and was caught on camera saying he'd make both. He missed both, and Cleveland won in overtime.
Scott Foster. While not technically a player, Foster was ridiculed online after Monday's game between the Denver Nuggets and Toronto Raptors because the embattled official ejected Raptors forward Scottie Barnes with 28.6 seconds remaining in a one-point game for seemingly complaining about a call.
The entire New Orleans Pelicans team. The first five games of the night were all decided by six points or less, but New Orleans, competing with the Lakers for a play-in spot, fell behind by as many as 24 in a 15-point loss to the Sacramento Kings.
Regardless of who he's referring to, James has just painted a bit of a target on his son's back. Bronny is still in high school at Sierra Canyon and cannot reach the NBA until the 2024-25 season under current league rules. He has been rising up draft boards recently, with ESPN's Jonathan Givony recently projecting him as a top-10 pick. The elder James has frequently made it clear that he plans to play with his son when he reaches the NBA, but if Bronny struggles early on, tweets like this could to come back to haunt both of them.