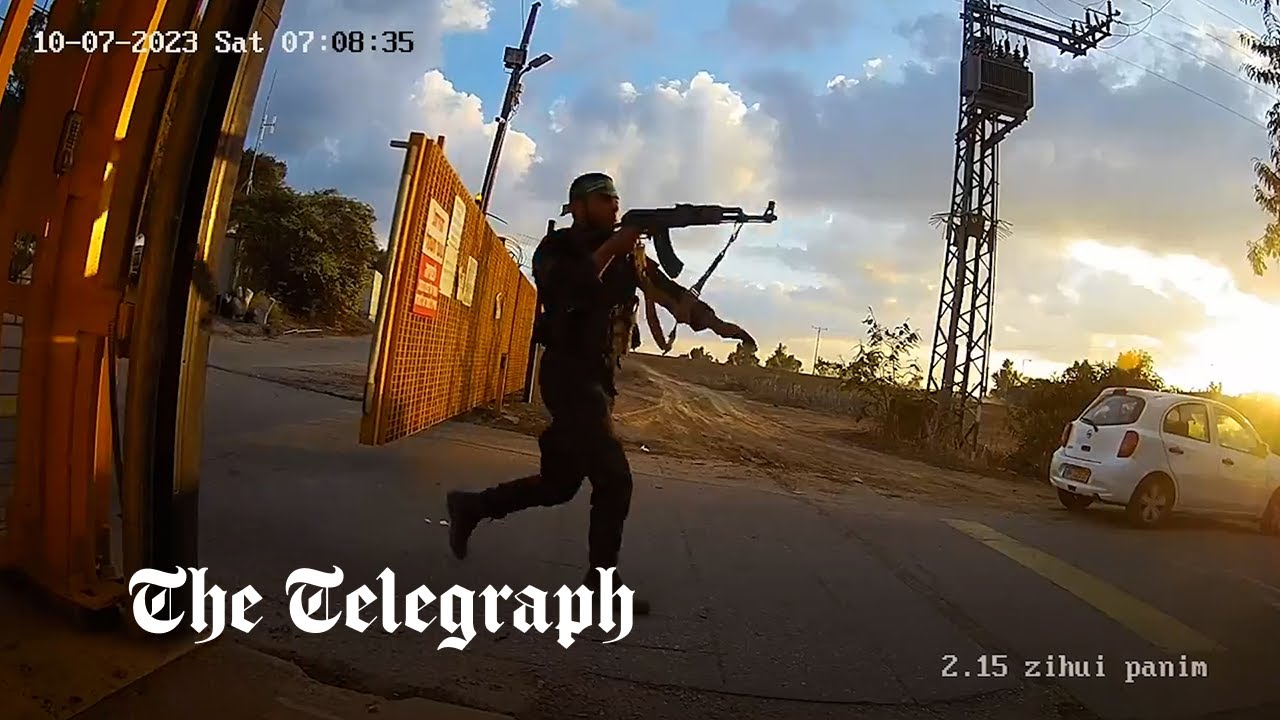 Israel on Monday released security camera footage from the Oct 7 attack which shows Hamas gunmen chase people from an outdoor music festival, with one seen executing a woman at point-blank range.
Israel is seeking to fend off international criticism for its response to the Hamas rampage, which sparked a devastating war in Gaza. Despite mounting calls for a ceasefire, Israel has said it will push on with its campaign until the terror group is eradicated.
"This is a war between good and evil," said a post shared on social media with the video footage by an account linked to Israel's foreign ministry.
The video shows people running from Hamas gunmen as they tried to escape a festival near the border that turned into a massacre.
At the end of the video, in the background, one of the women being chased squats on the ground, a gunman next to her. Moments later, the gunman raises his rifle and fires from close range at the woman, who falls over.
The video had no audio, but a cloud of dust rises from the ground as he pulled the trigger.
The woman was not identified by name.